Business Summary
Tarsier Ltd., (TAER), is undergoing an exciting restructuring that Management believes will better position it to become a leading energy, technology and innovation company.
The Company's focus is in:
✦ Being a Smart City innovator/integrator, working with various companies worldwide to integrate Smart City technologies in Tarsier
products (e.g. LED streetlights) in an effort to make it the network of choice.
✦ Producing/selling Smart Home solutions featuring intelligent lighting, wireless switching and energy savings products.
✦ Becoming an electric and gas reseller within the 17 deregulated states with 250,000 residential customers being our target within
three years.
✦ Online shopping for Tarsier branded items including energy-efficient, eco-friendly and carbon footprint reducing products.
✦ Worldwide partners for project financing and and support in energy management contracts.
All statements and expressions are the sole opinion of the editor and are subject to change without notice. The Company is not liable for any investment decisions by its readers or subscribers. It is strongly recommended that any purchase or sale decision be discussed with a financial advisor, or a broker-dealer, or a member of any financial
regulatory bodies. The information contained herein has been provided as an information service only. The accuracy or completeness of the information is not warranted and is only as reliable as the sources from which it was obtained. Investors are cautioned that they may lose all or a portion of their investment in this or any other company.
Information contained herein contains "forward looking statements" within the meaning of Section 27A of the Securities Act of 1933, as amended and Section 21E of the Securities and Exchange Act of 1934, as amended. Any statements that express or involve discussions with respect to predictions, expectations, beliefs, plans, projections, objectives, goals, assumptions or future events or performance are not statements of historical facts and may be "forward looking statements". Forward looking statements are based on expectations, estimates and projections at the time the statements are made that involve a number of risks and uncertainties which could cause actual results or events to differ materially from those presently anticipated. Forward looking statements may be identified through the use of words such as "expects", "will", "anticipates", "estimates", "believes", or by statements indicating certain actions "may", "could", "should" or "might" occur.
Company Profile
475 Park Avenue South
New York, NY 10016
1-855-5TARSIER
www.tarsierltd.com
CEO: Isaac H. SuJon
COO: Jason Rappaport
CMO: Cory Rosenberg
CTO: Jack Zhou
Auditor: D'Arelli Pruzansky, P.A
Joseph D'Arelli
Legal Counsel: Pryor Cashman, LLP.
Eric Hellige, Esq.
52 Week High: $2.25
52 Week Low: $.45
Outstanding Shares: 44.7M
Market Cap: $25,926,000
Warrants Outstanding: 5M
Insiders and Affiliates: ~60%
Tarsier Ltd. is a fully reporting company.
See www.sec.gov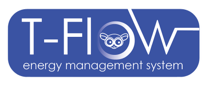 Cities worldwide compete daily to engage and attract new residents, businesses and visitors. As a result, constant attention must be paid to providing safer neighborhoods, less stressful means of transportation, a vibrant economic climate and an overall better quality of life.
Tarsier Smart City initiatives will focus on:
• Creating streetlights that are the eyes and ears of a city.
• Linking streetlights to a city's control center to provide important real-time data, including pedestrian activity, traffic flow, video surveillance and weather information.
• Developing bulbs and streetlights that are Wi-Fi-enabled, and/or have BLE (Bluetooth Low Energy) and VLC (Visual Light Communication) components that allow a city to build a vast data network that can be used to obtain and/or provide critical information and content to its workers, residents or visitors via their mobile devices.
Smart City Technology will not only make cities safer, but can dramatically reduce a cities energy consumption leaving more money for to fund critical projects such as highways, schools, police and fire departments. Tarsier plans on being one of the pioneers in Smart City, joining companies like GE, Google, Apple, Cisco Microsoft and others in developing and implementing technologies that increases security and convenience through energy efficiency, lighting, data dissemination, media and more.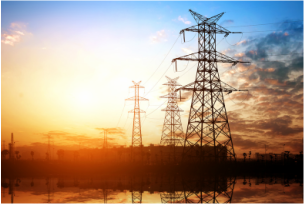 ENERGY MANAGEMENT SOLUTIONS
In an effort to cut-cost an increase their bottom line, many companies have sought out more cost-effective energy suppliers.
To address this increased interest in "energy cost reduction," Tarsier is working to establish a team of innovators in this area.
Tarsier is also investing in "Demand Response" technologies. According to the Federal Energy Regulatory Commission, demand response (DR) is defined as "changes in electric usage by end-use customers from their normal consumption patterns in response to changes in the price of electricity over time, or to incentive payments designed to induce lower electricity use at times of high wholesale market prices or when system reliability is jeopardized."
Areas of Energy Management and Demand Response Tarsier is concentrating on:
• Load Shedding
• Frequency Regulation
• Spinning/Negative Spinning Reserves
• Rolling Reserves
• Rolling Adaptive Reserve
• Micro-Grid Integration
• Battery Energy Storage
• Fuel Cells
Tarsier is in the process of finalizing the acquisition of an innovative software platform in the Demand Response space, that will be marketed under the name T-Flow Energy Management Software. As a result of this acquisition Tarsier will have additional resources to offer any large building, facility, campus or factory an opportunity to monitor the energy demand of the equipment (e.g. HVAC, Heavy Machinery, Lighting, etc.) in use there. Tarsier can then provide clients with energy-savings solutions based on our ability to use our software to provide utilities realtime access to this data which helps them protect The Grid by better managing energy demand. There is effectively no cash outlay for Tarsier Energy Management clients as Tarsier is compensated by taking a percentage of the rebates clients collect for participating in the program.
Tarsier is working closely with its partners and vendors worldwide to identify breakthroughs in battery storage, micro grid technology and fuel cells, all of which can be used in tandem with our T-Flow technology to relieve demand on The Grid and reduce energy costs.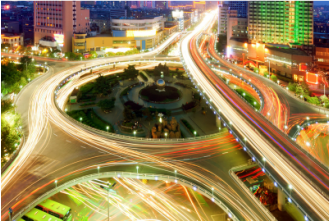 Few commercial or residential energy customers are aware of how much energy they waste every single day. Tarsier will have "Energy Advisors," to address this issue and provide "energy audit" services. The energy audit will not only help customers save money, but it will help the planet by reducing consumer's carbon footprints. In addition, it will help Tarsier build a credible dialogue with new customers, each of which will be in need of additional services such as:
• Sustainable Energy (Electric and Gas)
• LED Lighting
• Energy Efficient Products
• Home/Office Automation
• Energy Management
We believe our seamless vertical integration will help position Tarsier as a leader in energy, energy savings and Smart City technology.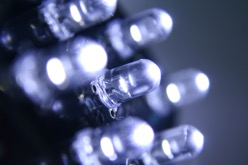 Emitting more light per watt than incandescent bulbs and capable to lasting up to 100,000 hours, LED lights are revolutionizing the lighting industry.  Unlike their virtually obsolete counterparts, LED lights contain no harmful ultraviolet rays, do not visibly flicker, and do not contain any toxic substances.  Additionally, LED lighting can reduce energy consumption by as much as 80% when compared to traditional bulbs.
According tor a study conducted by ResearchMoz.us titled "LED Lighting: Market Shares, Strategies, and Forecasts, Worldwide, 2014 to 2020" the lighting market which was a modest $4.8 billion in 2012, will likely soar to an estimated $42 billion by 2019.
Our Tarsier Innovation division, which was formed to engage in the development and sales of innovative energy-savings products, has aligned itself with manufacturers of quality LED products. In 2016 the first Tarsier branded lights are expected to hit the market in the US and abroad. These products will compete side-by-side with established brands such a GE, Cree Sylvania and Philips and will be able to deliver nearly identical performance.
Tarsier bulbs will be sold through ShopTarsier.com a new ecommerce platform that will be accessible to the general public and to Tarsier Energy customers who will be able to secure bulbs for FREE through Tarsier's FREEBATE program, a program that offer new customers FREE LED BULB for life incentives just for switching (and staying) a Tarsier customer.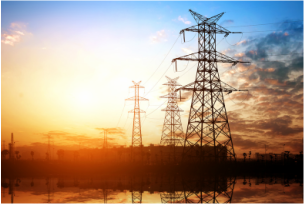 MICRO GRID / BATTERY BACK-UP
In October 2012, Hurricane Sandy devastated power infrastructures from Jamaica and Cuba to New York City and beyond. Power was disrupted to millions of families and businesses for days, weeks and even months.  Electric grid vulnerability was back in the mind of government leaders, emergency management personnel and of course consumers.
The advances in battery technology over the last decade is palpable. The purchases of electric cars have gone well beyond the "early adopters" and into the mainstream.  Fledgling companies like Tesla have emerged as formidable competition for Detroit's oldest brands, and Tesla has recently announced that it has set its sights on other major applications for its innovative battery technologies in micro-grids. Tarsier plans to become a formidable competitor in the world of battery storage and micro-grid technology. While the world has embraced the concept of "energy saving," there is still a heavy reliance on the worldwide energy grid, the complex system of energy supply that spans the globe. Ultimately, we believe that it is those companies that help consumers achieve total independence from this energy grid that will be the least vulnerable and most valuable. Over the next several years, Tarsier plans to forge new ground in battery storage and micro-grid technology.
Our T-Flow software solutions can also be used to manage energy that is purchased at "off peak" times, when costs are lower, stored on a battery and re-deployed during "Peak" times when energy costs typically are higher, creating a powerful, energy and cost/savings mechanism for multiple applications.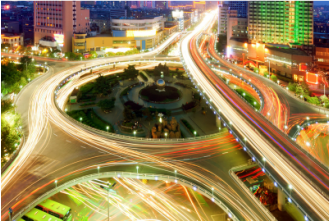 Tarsier is seeking to acquire a New York ESCO (Energy Savings Company) which resells electric and gas to residential NDA small commercial customers. The acquisition target has historically served approximately 2,000 customers within New York State. After the acquisition this ESCO will adopt the Tarsier Energy name.
Through a well orchestrated marketing plan, Tarsier plans on participating in all 17 deregulated energy markets. Our target is to achieve a customer base of 250,000 clients within 36 months, generating $250 million in annual reoccurring revenues.