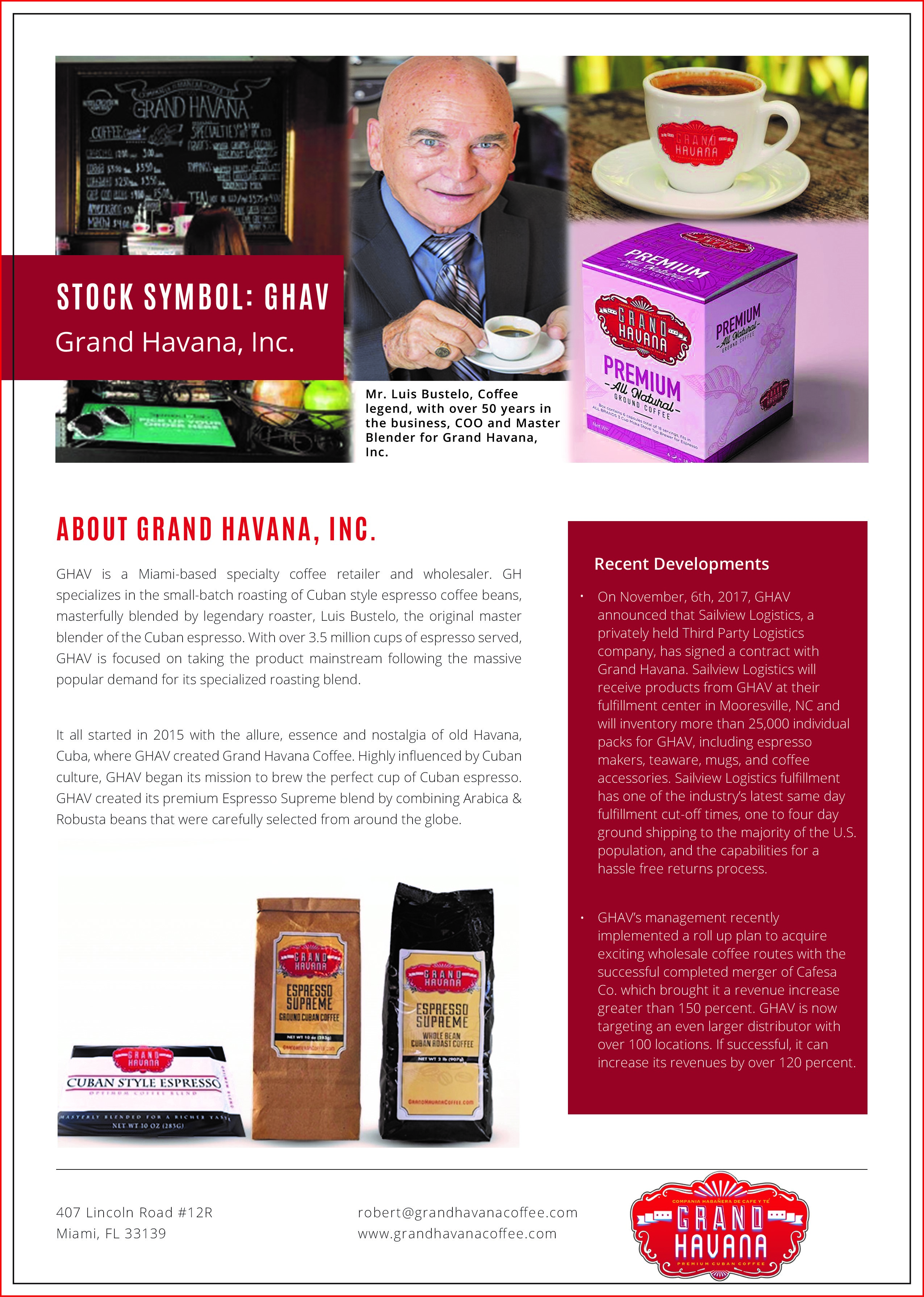 ---
Grand Havana Coffee
In 2015 with the allure, essence and nostalgia of old Havana, Cuba, we created Grand Havana Coffee. Growing up in Miami with the Cuban culture and our love of the perfect cup of Cuban espresso kept us FUELED BY our passion for Cuban coffee. We set out on a mission to blend the perfect espresso. With our master blender, Luis Bustelo, the original master roaster, we created our premium Espresso Supreme blend combining Arabica & Robusta beans carefully selected from around the globe.
Luis Bustelo
Chief Operating Officer
Luis Bustelo is the former president of Bustelo Coffee and has 50 years of experience in the US coffee business. He was one of the builders of the Cuban espresso market in Florida.
Mr. Bustelo built his career at the now 80-year-old Spanish immigrant founded company that bears his family's name. The company was later bought by transnational corporations and became the US Latino coffee market leader for years, while Luis served as president and became an expert in the corporate-style American coffee business.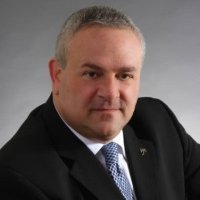 Steven Haas
Former Chairman of the Board of Directors | Greater Miami Convention & Visitors Bureau
Steven Haas has the distinction of being the first Board Chairman of the Greater Miami Convention & Visitors Bureau (GMCVB) from our industry's important restaurant sector.
He is well-known in Greater Miami's tourism industry for his dedication to raising awareness of the importance and value of providing excellent customer service. As GMCVB Board Chair, Haas' commitment to customer service is evident in the GMCVB's Miami Begins with Me customer service initiative developed to raise the bar of customer service in Greater Miami. As a result of the GMCVB initiative, Miami International Airport (MIA) has taken customer service to a new level through Miami Begins with MIA, a program that requires all 35,000+ employees at MIA to complete customer service training.
Prior to undertaking his current project, Haas was co-owner and operating partner for City Hall Restaurant and Soyka Restaurant/News Café Corp. In the 11 years prior, Haas was the General Manager for China Grill, Tuscan Steak, Red Square, and Social at the Sagamore Hotel — all under the umbrella of China Grill Management.
His stellar career in restaurant management also includes positions at many of Miami's finest restaurants, including The Forge, Joe's Stone Crab, The Van Dyke Café, Monty's Stone Crab and the first Independent business unit at the Sheraton Bal Harbour.
Steve is the immediate past-Chair of the Miami Beach Visitor and Convention Authority and takes pride in being the architect of the GMCVB's highly successful Miami Spice Restaurant Month.
Steve is a graduate of Florida International University, Miami Dade College, and Miami Beach Senior High School. He has been honored with the Lifetime Achievement Award from the Miami Beach Chamber of Commerce and named to
Steve Polisar
Director
Steve Polisar is currently a practicing attorney, specializing in hospitality issues. He attended Michigan State University on a full baseball scholarship and was the Batting Championship of his Senior year. After Graduation, he was accepted into the University of the Pacific School of Law in Sacramento, California. US Supreme Court Justice Anthony Kennedy was his Constitutional Law Professor. Mr. Polisar was admitted to the Florida Bar in 1975.
Subsequently opened and built the first sidewalk café on Ocean Drive, South Beach in 1988. Simultaneously was co-chairing the Ocean Drive Association. Thereafter in 2002, based on extensive experience, was asked by the Mayor and City Commission of the City of Miami Beach to chair the Nite Life Task Force which negotiated various issues regarding the hospitality industry between public officials and private sector.
Robert Rico
Chief Executive Officer
Robert Rico was a consultant to Grand Havana prior to the Company's acquisition. Mr. Rico was CEO of Pleasant Kids, a specialized beverage company, with oversight of the company's business development. Prior to GH, Robert was managing director, Alchemist Funds, There was a team leader for Financial Services, composed of numerous professionals covering investment banks, commercial banks, consumer finance. For seven years prior, he was managing director of RR Investments Group. where he advised companies in corporate finance and M&A transactions.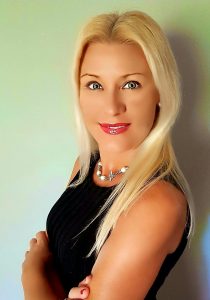 Tanya Bredemeier
Director
Tanya Bredemeier is a founder and Director of Grand Havana's retail hotel kiosks and wholesale division in Miami Beach, Florida. She opened Grand Havana with her partners in 2015, bringing more than 20 years of retail business ownership and management expertise.
Jorge Moreno
Chief Marketing Officer
Jorge Moreno is an Grammy Award winning musician, composer, producer and restaurant owner of Cuban descent . Born and raised in Miami, Florida, his parents emigrated from Cuba to Miami during the dictatorship of Fidel and Raul Castro.