InnerScope Hearing Technologies Inc. (INND) will scale its infrastructure to develop and deploy a revenue eco-system strategy including expanding the revenue model to other major sectors of the global hearing industry. The Company plans to acquire AUDserv Inc., and will create 7 separate revenue generating divisions. Each division will generate revenue and be poised for growth, increasing the Company's market penetration. These 7 separate divisions will be:
Patient Management System (PMS) Division: a SaaS based software program which was created, designed and customized by and for audiologists, specifically to fill a much-needed clinical gap solved in other multidiscipline software programs. It allows audiological retail clinics to better manage their day-to-day operations, through efficient clinical workflow, patient follow up and logical organization of data. INND's PMS system, called Prism Connect is the only PMS software platform that delivers a comprehensive business solution that is easy for any front desk staff to use. Once the data is uploaded, Prism Connect seamlessly integrates the needs of the audiologist, management, patient and marketing. Prism Connect also provides a link ("Prism ENT") between an electronic medical record (EMR) system, containing patient's medical history, giving the audiology clinic a "Best-In-Class" PMS, while seamlessly integrating the schedule and patient files of the clinics patient management platform. EMR systems are not designed for Audiology and the records are often not integrated. Prism ENT solves that problem by linking the two platforms. The Company believes the PMS system can be in thousands of private practices by 2022, which will be on a monthly subscription fee per practice facility.
Buying Group Division: INND will create an exclusive Buying Group experience for the practice to reduce their wholesale costs, so they could worry less about the expenses and worry more about patient care and growing their top line revenue in their practice. The Buying Group Division of INND, expects to grow to over a thousand clinics by 2022 in the United States alone.
Direct-to-Consumer (DTC) Division: INND is positioning to compete within the new emerging "Hearables" and "Wearables" in the "Personal Sound Amplification Products" (PSAP's) and the Over-the-Counter (OTC) hearing aid market created by the result of a recently passed Congressional legislation H.R.1652 – Over-the-Counter Hearing Aid Act of 2017 (OTC). The Hearing Aid Act of 2017 allows the purchase of hearing aids and related products without seeking a medical professional. The US "Hearable" market alone is expected to be over $23 Billion by 2023 according to "Research and Markets." IINND will invest in "Hearable" technology as well as create its own brands and technology in the PSAP and OTC hearing aids in the Direct-to-Consumer Markets.
APP Development Division: INND APPs on the iOS and Android markets will be dedicated to the hearing impaired population around the world which is currently estimated at 360 million people by the World Health Organization. Also considering the current untapped market of more than 30 million hearing impaired in the US alone, INND APPs will be developed not only for the audiology and hearing aid retail practices to better communicate with their patients through cloud-based teleaudioloygy within INND's customer base but also used by consumers with INND's Direct-To-Consumer APPs for the millions of world-wide hearing-impaired consumers to have a better hearing and listening experience.
Advertising and Marketing Division: This division will be built on the successful business of InnerScope Advertising Agency. This includes graphic artists, digital and print marketing experts, and telemarketers. This division would assist all divisions to help market and deploy INND products and services to practices and consumers as well as assisting Buying Group members for advertising and marketing for their own practices needs.
Retail Division: INND plans to open a chain of Audiological and Hearing Aid Clinics throughout the United States and eventually abroad. INND plans to open hundreds of locations in the next 5 to 7 years. Within the retail industry, news of the acquisition of AudioNova for over $953 Million USD in 2016, by Sonova Holdings AG, shows a roadmap and a valuation model for the Retail Division.
Company Website:
Contact Info:
Toll Free: 1-800-803-6890
Phone: 916-218-4100
Fax: 916-218-4101
Email: info@innerscopeadagency.com
InnerScope Advertising Agency
2281 Lava Ridge Court, Ste. 130
Roseville, CA
---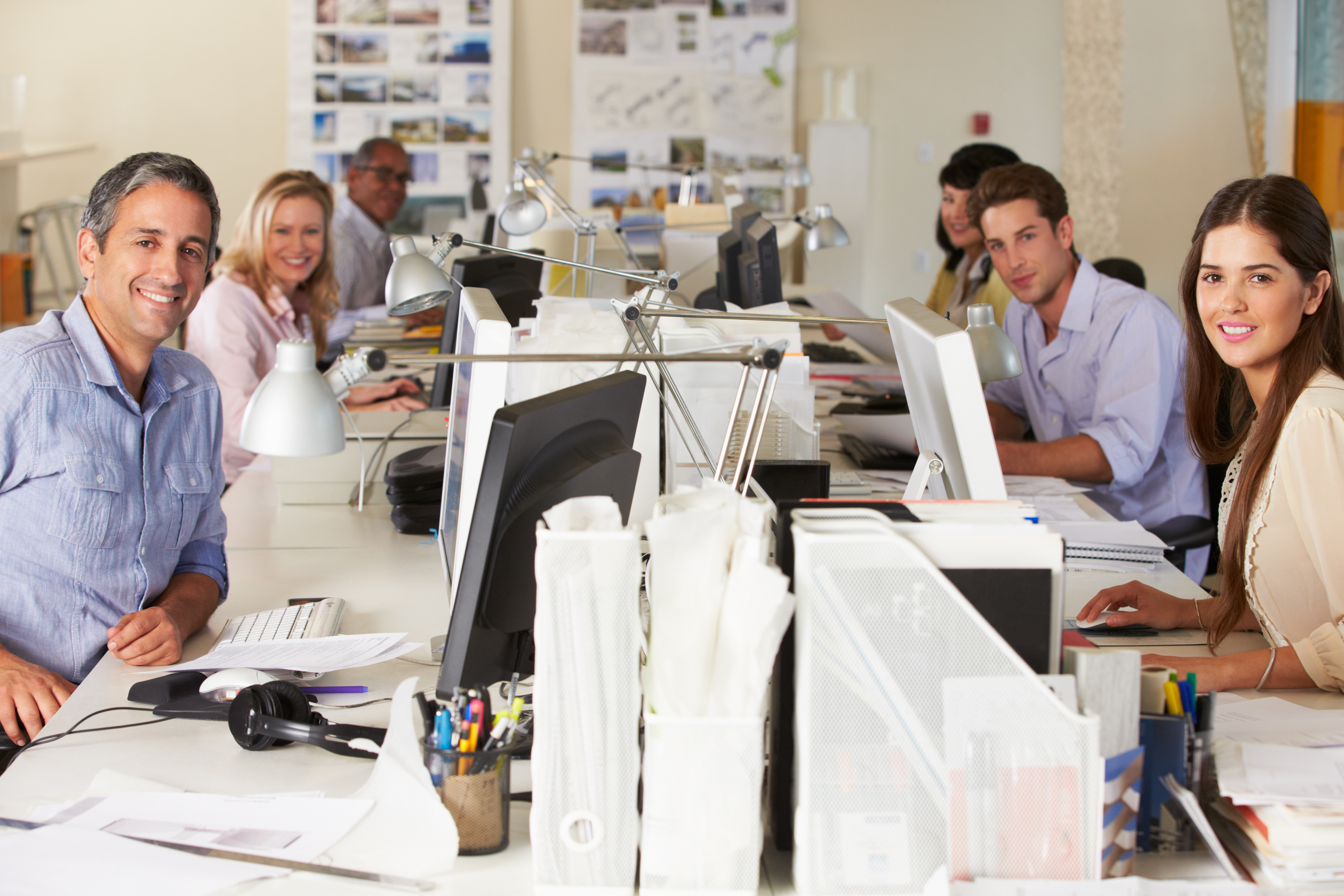 ---
Executive Staff:
Mark Moore
Chairman & Founder
Mr. Moore has over 25 years in hearing aid dispensing, practice management, private label brand management and marketing, Mr. Moore brings a wealth of experience and perspective to our field. Mr. Moore's expertise in not only running a successful multi-office retail dispensing practice, but also developing time-tested proven new marketing and advertising strategies over the past 25 years has made him one of the most sought after experts in the hearing aid industry.  He has personally helped over ten thousand people hear better with hearing amplification.
Mr. Moore previously was a columnist for Advanced for Audiologists as well as Senior Publications throughout Northern California. Mark has also developed patented and patent-pending products in the areas of Nutritional Supplements for hearing related issues, Aural Rehabilitation programs, and Low-Level Laser Therapy for Tinnitus and Sensorineural hearing loss.
Mark and his wife, Kim, are also a licensed dispenser, and live in Granite Bay, CA.
Matthew Moore
President & Chief Executive Officer & Founder
For the last five years Matthew Moore has directed marketing and advertising for many large private privately held hearing aid clinics. Matthew specializes in developing print and demographically tailored mail campaigns.
Matthew is also third generation in the hearing device industry, and has literally grown up around hearing aids.Matthew Moore's expertise is in the senior demographics and customized market analysis for the hearing aid practices in the United States. He lives in Roseville, CA.
Kim Moore
Chief Financial Officer
Mrs. Moore has over 40 years of experience in the Hearing Aid Industry. She literally grew up in the industry helping her father, Marvin Posey, develop and maintain his hearing aid practice, Posey's Hearing Aid Center, in Central Valley, California.
Mrs. Moore started working for her father at age eight, when she would help stuff direct mail pieces for an upcoming marketing campaign. She learned from her father that no potential customer walks through the door unless you advertise and market properly to the people that want to hear better. Mrs. Moore became a Hearing Instrument Specialist, just as her father did so she can help people hear better. Kim lives in Granite Bay, CA with her husband, Mark Moore.
Doug Qualset
VP of Finance & Chief Accountant
Douglas Qualset serves as VP of Finance and Chief Accountant.  Doug has over 30 years of professional experience starting in public accounting.  His career includes roles in internal audit, controllership, and IT and accounting management with publicly traded firms such as Terra, Time Warner, and Amcor.  He has also provided financial reporting, accounting and consulting services in industries such as oil and gas, transportation, and pharmacy.  He holds both the CPA and CMA certificates.
Carly Feickert
Marketing Project Coordinator, Graphic Designer
Carly is a multitalented and dependable graphic designer with over 13 years experience in print design and over 10 years experience in excellent customer service and general office administration. She has demonstrated ability to produce a wide range of graphic products including corporate identities, media campaigns, e-marketing tools, magazines, billboards, brochures, advertisements, packaging design as well as direct mailers. Carly is accustomed to performing in fast paced, deadline-driven environments. She's extremely hard working with strong organizational skills and great attention to detail. She possesses excellent problem solving skills and is a very quick learner. She is a motivated team player with innovative style and well developed written and verbal communication abilities.
Carly is a graduate of California State University, Sacramento with a Bachelor of Science degree in Graphic Design with a minor in Photography. She lives in Loomis, Calif.
Patrick Muchiri
Call Center Supervisor
Patrick has been with InnerScope for over 8 years and has been the Call Center Supervisor for 5 of those 8 years. The Call Center has the ability to handle 19 inbound/outbound calling agents. The Call Center is a Mix Call Center handling inbound calls from marketing that is distributed through InnerScope Advertising Agency print department and outbound calls to a hearing aid clinics patient databases. Patrick specializes in managing and surpasses all expectations when it comes to a call center project, which is 100% dedicated to hearing aid clinics across the country. He personally has an appointment to call ration of 25%.
Nathan Pizzo
Web Developer, Print and Multimedia Designer
Nathan has over 20 years of experience in graphic and web design. He has worked on a variety of print and web design projects, including corporate identity, illustration, photography and animation. Nathan creates diverse advertising media, websites and brand identity for InnerScope agency and its clients.
Nathan enjoys hiking, playing sports including competition mountain bike racing.  He also built a very special Porsche 911 RS from the ground up. He lives with his wife and three boys in Sacramento, Calif.
---