COMPANY OVERVIEW
About us
METROSPACES is a US-BASED PUBLICLY-TRADED REAL ESTATE PRIVATE EQUITY FIRM specializing in small and mid-sized real estate deals in emerging markets. Additionally, METROSPACES invests in real estate-based operating companies such as hotel operators, and real estate-based corporate reorganizations.
Our History
METROSPACES is an entrepreneurial project founded by some of the partners of GBS Capital Partners, a Latin American based Merchant Banking firm, specializing in CROSS-CONTINENT FINANCING AND INVESTING. GBS Capital Partners has invested and directly and indirectly funded world-wide real estate projects, including the London Bvlgari Hotel. The approximate amount of financing either invested or raised by GBS Capital Partners is in excess of $350 million. Additionally, METROSPACES has recently added Mr. Daniel Silva to its CEO position, bringing WORLD-CLASS HOTEL OPERATION, DEVELOPMENT AND FINANCIAL SKILLS to Senior Management.
Between 2000 and 2007 Mr Silva served as chairman of Deloitte & Touche Argentina Env., a Deloitte & Touche Tohmatsu company. Since 2008, he became Vice President forProhotel International (USA) in South America. Prohotel International is a full-service group that specializes in MARKETING, BRANDING AND MANAGING LUXURY PROPERTIES WORLDWIDE.
Download Company Factsheet (PDF)
BUSINESS MODEL
METROSPACES will look to use its WORLD-WIDE RELATIONSHIPS IN FINANCING AND REAL ESTATE DEVELOPERS to find co-investment and development opportunities in home building, residential and hotel. Additionally, METROSPACES will invest in operating companies that are real estate based, such as hotel operators and senior facilities operators. Thirdly, METROSPACES will invest in corporate reorganization that have a strong real estate component. A key part of METROSPACES business model execution is the fact that THE COMPANY WILL MAINTAIN A COST STRUCTURE THAT WILL INCLUDE A VERY LOW OVERHEAD, with incentives across the board to all company employees and management. In particular, Senior Management's compensation is based in company equity, therefore are incentivized to create high IRRs to shareholders. Currently, METROSPACES is looking at different opportunities of which some are already being executed on.
FEATURED PROJECT SLIDE DECK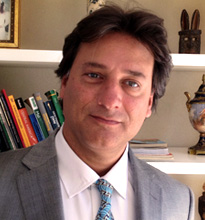 Carlos Daniel Silva
CEO / Board Member
Attorney since 1986, obtained a Master's degree in Business Administration (MBA).
As a consultant, he has served in various international and multilateral agencies, including: World Bank (WB), Inter-American Development Bank (IDB), the United Nations Program for Environment (UNEP), United Nations Program for development Programme (UNDP), German Technical Cooperation Agency (GTZ), the Latin American Parliament, and others.
As a private consultant in the field, he has provided professional services to several international consulting firms: Radian International (USA), Tetra Tech (USA), PRC EMInc (USA), AG (Spain), ERM (UK), and others.
Between 1998 and 2000 he was Vice President of Environmental Resources Management in Argentina.
Between 2000 and 2006 he served as chairman of Deloitte & Touche Argentina Environmental, a Deloitte & Touche Tohmatsu company.
Since 2007, CEO of Ikal Winery & Lodge (Argentina).
Since 2008, he became Vice President for Prohotel International (USA) in South America, and owner of several hotels, including Ikal del Mar and Esencia, both in Riviera Maya, Mexico. Prohotel International is a full-service group that specializes in marketing, branding and managing luxury properties worldwide.
In the academic field, he has been a professor at the University of Buenos Aires, Argentina Catholic University, the University of Belgrano and the School of Business at the University of San Andrés, having published more than ten books in his field.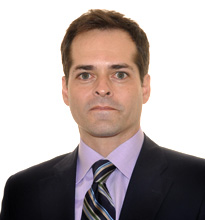 Oscar Brito
Senior Vice President / Board Member
Mr. Brito started his career in real estate markets at the age of 30 while acting as Managing Director for GBS Capital Partners, a Miami-based merchant bank. He first started buying distressed residential units in Buenos Aires, shortly after their economic crash in 2002-2003. Since then, he has been involved in over $350M worth of real estate developments and investments in various mayor and emerging markets in Europe and Latin America, including the London Bulgari Hotel were Mr. Brito was a minority founding partner. Prior to investing in real estate, Mr. Brito was very active in raising capital for technology start-ups. During his investment banking career, Mr. Brito helped entrepreneurs raise over $150M in debt and equity for various companies and projects.
Mr. Brito is very passionate about deal making, capital raising and real estate development. "I strive to give the very best of my self to my clients, partners and every project I'm involved in." Mr. Brito holds a law degree from the prestigious Universidad Católica Andrés Bello and obtained an MBA from Duke University with honors in the year 2000.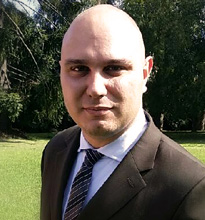 Alexander V. Batalles
Board Director / Board Member
Alexander graduated from the MASSACHUSETTS INSTITUTE OF TECHNOLOGY (MIT) as a Bachelor of Science in Economics (2004) with a 4.8 GPA out of 5, and was awarded with the first prize for thesis on the subject of Behavioral Economics. He also has a Master in Business Adminstration from the UNIVERSIDAD TORCUATO DI TELLA (Top ranked MBA program in Argentina, and ranked #8 in South America in 2012).
His previous expirience include beeing the Vice President of LEISUREMAX INC. (California), a Luxury outdoor leisure products manufacturing and retail business, until 2008 to later became President and CEO of RAÚL V. BATALLES S.A. (Trademark owner of "Yukon"), a leading fire extinguisher manufacturing business founded in 1944 in Buenos Aires, Argentina. He also has publications in the MIT Undergraduate Journal of Economics (2004), and is the Treasurer of CAS (Cámara Argentina de Seguridad), the Argentine Chamber of Safety, a chamber of commerce covering manufacturers and resellers of safety equipment including personal safety and fire protection. He is a Representative from Argentina in ISO TC223, the new ISO standard on Societal Security (covering responses to natural and manmade disasters by all levels of government and corporations).