NORTHSTAR ELECTRONICS, INC. (NEIK) is a pubic company, trading under the symbol NEIK on the OTCQB marketplace. NEIK was established in the 1990's, has been a FULLY reporting company since inception 18 years ago (in 2000) and has really shown its fiduciary duties to its strong shareholder base. By only issuing roughly 90 Million shares while never doing a reverse split is a feat in itself. In the past few years, management has worked towards re-establishing the Company in key areas that were successful in the past and, thereby, growing the Company. Management has brought together a team of professionals fully dedicated to Northstar's success. Currently, the primary focus is in the industrial aviation area.
In the past, the Company had developed and marketed its own underwater sonar system and carried out production contracts for several divisions of Lockheed Martin Corp. and L-3. NEIK's vision is to become a global market manufacturer and supplier of high performance utility aircraft and related services for the agricultural, aerial Rapid Response firefighting and related markets.
Northstar (NEIK) has formed a new corporation, Northstar Sealand Aviation Ltd. (NSEL), in partnership with Sealand Aviation Ltd. Our goal is to manufacture, sell and service a turbo prop, single engine industrial airplane and aviation products to North American and international markets. We are currently negotiating with a subsidiary of one of the largest defense and space companies in the world to purchase all intellectual property and full global rights for a newly redesigned single engine Turbo Prop airplane. The airplane has long been a superior performing aircraft for Agricultural and Aerial Rapid Response Fire-fighting applications. An updated design for the aircraft incorporating many new advancements and technologies will secure its position as a market sector's performance leader in efficiency, safety and productivity. NSEL will manufacture and market the airplane. Sales are forecast to grow to over US $28M annually in five years, verifying a fairly large market. An operating profit is forecast for 2019.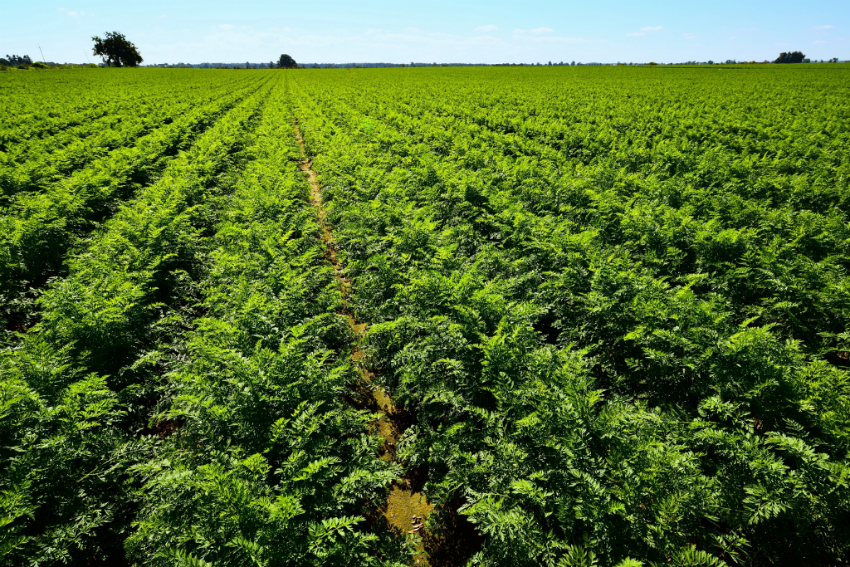 ---
Company Website:
Contact Info:
Northstar Electronics, Inc.
2020 General Booth Boulevard
Virginia Beach
Virginia 23451
Phone: Dr. Wilson Russell
778-838-3313
---
---
Executive Personnel
Northstar Electronics, Inc. (NEIK) has a staff of experienced professionals and consultants.
These individuals have a broad range of aerospace, aeronautical and industrial experience
in the area of engineering, manufacturing and international sales, and have a long history
of building solid relationships with suppliers and top-tier clients.
President
Dr. Wilson Russell – President, NEIK – Dr. Russell has a Ph.D. in Engineering Physics. He has
a lengthy track record in industry as a business developer, project manager, corporate executive,
inventor and innovator. He has senior experience in securing investment and developing business
opportunities in the aeronautics, defense, anti-terrorism, sonar, and offshore oil and gas sectors,
among others, and has successfully built and capitalized several companies to take advantage of
key opportunities, including partnerships or Joint Ventures with Bell Canada, Lockheed Martin,
Krupp Atlas Elektronik and Fluor Daniel, among others.
Operations Consultants – Aircraft Manufacturing – Northstar Sealand Enterprises Ltd. Division
President
Dr. Wilson Russell – President, Northstar Sealand Enterprises Ltd.
Operations and Engineering
Mr. Jeff Fry – Manager, Operations and Engineering – Mr. Fry is a Professional Mechanical Engineer
with over twenty years managing production projects and operations for aviation, defense and
government clients. He is also a seasoned Systems Design Engineer, with a focus on challenging
marine, aviation and manned-spaceflight environments. His notable Management roles include:
Operations/Engineering Lead for OEM production of structural kits for the P-3 Orion ASLEP
(under Lockheed Martin Aeronautics); Operations/Engineering Lead for naval console production
for the Halifax-class naval frigate fleet (under L-3 Comm); Project/Engineering Manager for a project
to co-develop sonar systems for covert naval threats (with Lockheed Martin Canada); and
Project/Deputy Program Manager & Engineering Lead on a program to develop a commercial
materials research facility for the International Space Station (private/NASA partnership).
Contracts, Supply Chain and Logistics
Mr. Stewart Gibson – Manager, Contracts, Supply Chain and Logistics – Mr. Gibson is a Program Management
professional with extensive experience with all phases of technical military and aviation projects, and
a long history of supervision and team leadership. He has a demonstrated talent to establish, manage
and expand business relationships and contracts, and has built diverse international and domestic
supplier networks. His Management roles include: Program/Supply Chain Manager for OEM
production of structural aircraft kits for the P-3 Orion ASLEP (under Lockheed Martin Aeronautics);
Program/Contracts/Supplier Manager for naval console production for the Halifax-class naval
frigate fleet (under L-3 Comm); and QA/CM Manager on a program to develop a commercial materials
research facility for the International Space Station (private/NASA partnership).
Marketing and Sales
Mr. Robert Patterson – Manager, Marketing and Sales – Mr. Patterson is a senior Management &
Systems Consultant with over 30 years experience. He has designed, programmed, installed and
supported financial and manufacturing systems across many diverse industries, ranging from
aircraft manufacturing to aluminum die casting and agricultural feed production. His company,
Patterson AeroSales, has provided a sales service for aircraft kits for over 25 years for Murphy
Aircraft Mfg. Ltd., expanding in 2008 to include all global sales and marketing for Murphy, building
and leading a team of international representatives.
He is a pilot, and has extensive experience selling aircraft to clients around over the world.
In the recent past, he has sold numerous kits of each of 8 different aircraft types to Spain, Japan,
France, Ukraine, and South Africa, as well as Canada and the USA.
Mr. Patterson brings to NSEL his expertise and long-established sales networks, and will lead
NSEL's sales and marketing efforts as we commence aircraft sales activities worldwide. We have
been negotiating with additional agents for other markets, including Central American regions,
and plan to rapidly bring them into our sales team, under Mr. Patterson's leadership.
Through our network of existing contacts, we also expect to offer additional sales opportunities
for other equipment manufacturers.
Financial and Accounting
Mr. Piers VanZiffle – Manager, Finance and Accounting
NSEL Business Consultants
We supplement our initial staff with a number of consultants, through NGAI, each with significant experience in the aviation industry,
one in marketing and sales, one with specialized processes, and the third in management and business development.
Mr. Robert Gosse – Aerospace and Defense Consultant – Mr. Gosse is the former president of Canadian Helicopter Corporation (CHC)
Composites Ltd. CHC is the largest helicopter-operating company in the world, and is listed on the New York Stock Exchange.
Mr. Howard Nash – Aerospace and Defense Consultant – Mr. Nash has extensive project management and company leadership
experience. He has been successful at securing and overseeing contracts from Lockheed Martin Aeronautics, among others.
Mr. Tom Serjeant – Sales Consultant, Southern Africa – Mr. Serjeant has helped to design, test and sell aircraft such as the PL-12
Transavia Airtruk. He has worked as a marketing and sales representative for Siai Marchetti, selling the SF-260 aircraft to
military clients around the globe, as well as for Scottish Aviation, selling the B122 Bulldog to national air forces throughout
Africa. He has also had past dealings regarding the Wilga GA aircraft.